Consultation on Airspace Change Proposal ends 12 May 2019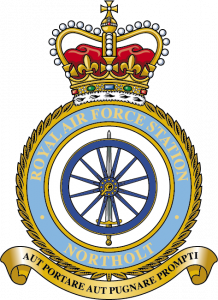 Royal Air Force Northolt is required to submit an Airspace Change Proposal under the Department for Transport's Future Airspace Strategy Implementation (South) programme. All airports in the South East of the United Kingdom are taking part in this programme, which will not be implemented before 2024.
This Airspace Change Proposal will be implemented under the Civil Aviation Authority's 'CAP1616' process, which directs an airport or airfield to engage with those geographical areas that may be affected by any proposed flightpath changes. We have identified that your area could be affected by Royal Air Force Northolt's Airspace Change Proposal.
We want to ensure that you are aware of this Airspace Change Proposal, and seek the input of local residents before we start the initial airspace design process. Before we start to put any lines on maps, we would like to understand what is important to local residents and this information will influence the design principles that we use in designing the Airspace Change. This way we can ensure that local opinion is taken into account, where there are choices to be made in the airspace design process.
Additional information relating to the proposal can be downloaded here
You can let your views be known by downloading and completing the design principles form and sending an electronic copy to NOR-Airspaceportal@mod.gov.uk, or by posting a hard copy to 'Senior Air Traffic Controller, RAF Northolt, RUISLIP, HA4 6NG'. Please rank the design principles in it in order of preference for Tables Two and Three.
We stress that operations and usage at RAF Northolt will remain unchanged, just the airspace in which our aircraft operate will change. What we are looking to achieve at this stage is simply to understand which of the design principles are most important to residents. From there we can go about designing the airspace and share the proposals once complete. For electronic contact please use the following email address: NOR-Airspaceportal@mod.gov.uk