Contacts:
Eastcote Conservation Panel – Contact Lesley Crowcroft – 020 8866 8436 – lesley.crowcroft@gmail.com
Friends of Eastcote House Gardens
Eastcote is most fortunate in having extensive parks and green spaces, woodland areas, a large number of historic buildings, Conservation Areas and a number of Sites of Importance for Nature Conservation (SINC).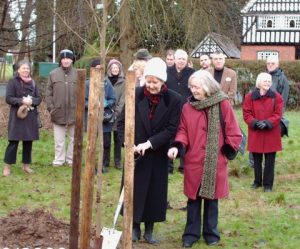 Under the heading of Conservation in Eastcote are a whole range of activities connected with the protection and enhancement of our local environment. Local members who are involved in Conservation are drawn from all areas of the Community with diverse interests in local history, plants and trees, preservation of buildings. Through members of the Residents Association, members of the Conservation Panel and Friends groups we help to look after and monitor activity in the following:-
Four Parks :-


| | |
| --- | --- |
| Eastcote House Gardens: | |
| Walled Garden – Winter 2010 | Stables |

| | |
| --- | --- |
| Warrender Park: | Haydon Hall Park: |
| Warrender Park – Green Flag Award | Haydon Hall Park- Haydon Hall Lodge: |

Bessingby/Cavendish Parks: which includes a Site of Nature Conservation

Bessingby Park

Cavendish Pavillion:

Four other Sites of Importance for Nature Conservation, ( SINC)

| | |
| --- | --- |
| | |
| River Pinn Corridor through Long Meadow, Cheney Field, and Forge Green Part of the Celandine Route | Haydon Hall Meadows: which is also Green Belt Land |
Highgrove Woods
Yeading Brook River Corridor at Whitby Road to Field End Road
Three Conservation Areas (see the Conservation Appraisals at Conservation-areas-in-Hillingdon )
1. Eastcote Village Conservation Area: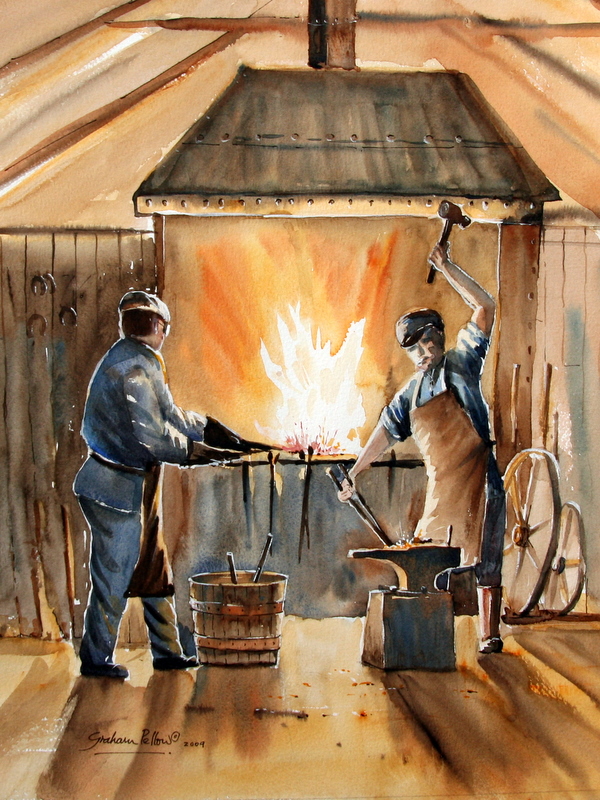 Fig 2 Land Next To Black Horse Pub 1960. A still from the film 'Ruislip – Northwood U.D.C short film of a car journey, showing old houses and new developments' from londonarchives.com
2. Morford Way Conservation Area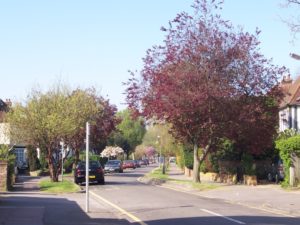 3. Eastcote Park Estate Conservation Area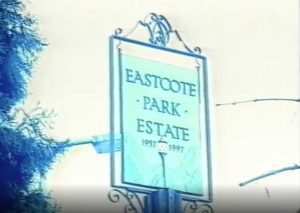 30 Grade II Listed Buildings
22 Locally listed buildings and artefacts.
The Conservation Panel or to give it its full title the Eastcote Village Conservation Area Advisory Panel through representatives is allowed to speak at North Planning Committee meetings, when applications are submitted which might affect Conservation Areas; both built environment and green spaces.
For three of the Parks local residents have formed up groups to help to look after the parks. These are:-
The Friends of Eastcote House Gardens Management Advisory Group, with members from the Conservation panel. The aim of the "Friends" is to secure the future of the Stables, Dovecote and Garden Wall, which are all on the English Heritage "Buildings at Risk Register". In addition "The Friends" gardeners have worked tirelessly to improve the gardens.
Cavendish & Bessingby Management Advisory Group who's aim is to improve these parks and arrange activities in the parks
Representatives of the Panel attend the meetings of Friends of Warrender Park and Highgrove Management Advisory Group, Bessingby/ Cavendish Management Advisory Group and the Yeading Valley Working Group.
For the Contacts with each of these organisations please see above
In the book – The Development of the English Semi-detached House: 1750-1950 By PAMELA B LOFTHOUSE 2012 it says 'the Housing Act 1923 offered some subsidies and incentives to speculative builders to build new estates. And as Alan Jackson (1991) describes in his book about suburban London, the massive expansion of the tram, railway and underground networks made it possible to live in a suburb and commute to work in the city. Suburbs of semis which were accessible by the London Metropolitan trains were known as Metroland (Figure 1).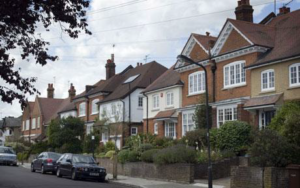 This combination of factors was a catalyst for a building boom which created countless new English interwar suburbs surrounding the cities and towns. Activity reached a peak during the late 1920s and early 1930s, a period when the speculative builders undertook every aspect of suburban estate development, "from the initial purchase and layout of the land, to marketing the houses and encouraging the maximum number of potential buyers" (Barrett and Phillips 1987, 20). Of the four million houses built during the interwar period, almost three quarters were constructed by private builders, with around 400,000 of those attracting a state subsidy (Jensen 2007, 150). Of the 2.9 million privately-built dwellings, 2.5 million were semis (Clapson 2008, 155).'
Further reading around this subject can also be found at Alan Crisp M.Litt Oxford Thesis 1998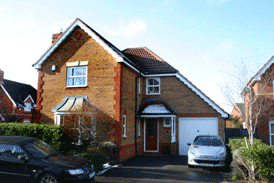 Regards the Ruislip-Northwood  U.D.C. (Urban District Council), for a circa 1960s short film of a car journey through the UDC area, showing old houses and new developments….