Moor Park Arts Society Morning Talk
Wednesday, March 20 @ 10:15 am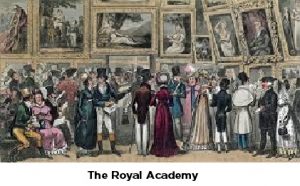 "250 years of The Royal Academy"
By Rosalind Whyte
Exploring the history and role of one of Britain's most cultural bodies in the development of British art. How its characters became embroiled in intrigue and controversy.
—————-
Complimentary coffee/tea available from 10:15am, lecture at 10:50.
Open to all, donation on the door of £5.00 each is invited.
Free car parking available.