Guided Walk on the 'yellow route' by Ruislip Woods Trust
Saturday, March 23 @ 10:00 am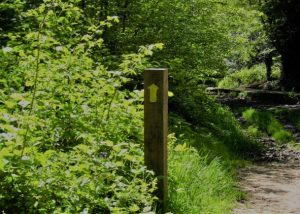 The Ruislip Woods Trust will be leading a walk along the yellow route from Ruislip High Street to Harefield.
The walk is approximately 6 miles and is expected to last about 3 to 4 hours depending on the ground conditions.
We will start by the gate at the entrance to the Manor Farm complex, which is adjacent to `The Duck House` restaurant at the end of Ruislip High Street. It finishes at St Mary's Church, Harefield. There is a bus number 331 which returns to Ruislip.
Well behaved dogs are welcome on this walk and please don't forget to wear sturdy footwear as it may well be wet underfoot.
There will be a small charge for this walk £2 for adults and £1 for children.
For further information email secretary@ruislipwoodstrust.org.uk