Eastcote Horticultural Society Summer Show
Saturday, June 15, 2019 @ 2:30 pm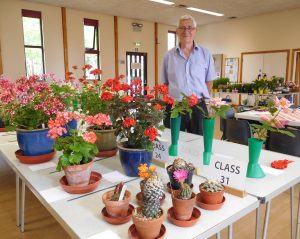 The EHS Summer Show opens to the public at 2.30 pm. Come along to view the exhibits and enjoy tea and homemade cakes. A selection of quality plants will be on sale at reasonable prices.
Our members exhibit seasonal flowers alongside photography, floral art, baking, handicrafts and children's work. You might like to take part – let us know in advance and bring your exhibits along between 9 am and 11.30 am.
For further information email eastcotehorticultural@yahoo.co.uk or look on our website.