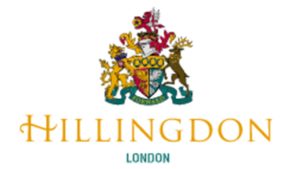 Hillingdon Council is pioneering hybrid wind and solar-powered street lights to help reduce its carbon footprint while keeping people safe.
The council has trialled the new lights at six locations across the borough where there is a need for lighting, but no live source of electricity.
The new street lights use energy-efficient LED bulbs that use less power than traditional bulbs and can be powered by the sun via a solar panel, or via the wind using the turbine at the top of the column. An in-built battery retains enough power to keep the lights going through periods of low sun and wind.
The council had installed the lights at the Civic Centre and on the St Andrew's Roundabout in Uxbridge, with two more at the Grainges car park in Uxbridge and one at each of two council housing estates in South Road, West Drayton and Melrose Close, Hayes.
The plan is now to roll the lights out further, with 10 more planned for the St Andrew's housing estate in Uxbridge and a further 10 in the car park of Minet County Park, in Hayes. Each column has reduced CO2 levels and running costs compared to normal bulbs.
Hillingdon Council is the first in west London to take up the new technology as part of its commitment to ensuring residents stay safe, while addressing the climate emergency.
Cllr Eddie Lavery, Hillingdon Council's Cabinet Member for Residents' Services, said: "We're committed to ensuring Hillingdon is a green and sustainable borough where residents feel safe.
"These new street lights solve the issue of installing good lighting where there's no electricity source, which is ideal for a borough like ours where there's lots of open space.
"They save the expense and environmental impact of having to connect remote locations to the electricity grid, and being self-powered, don't cost the council anything to run.
"These are the kinds of emerging technologies we're keen to embrace and champion as we push towards a greener and more sustainable Hillingdon."