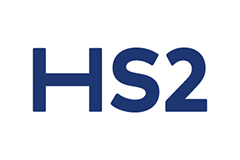 HS2 and UK Power Networks have advised as follows:
Joint Bays and Cable Pulling starting feb 2021
Latest updates at https://hs2inhillingdon.commonplace.is/proposals/tunnel-boring-machine-power-supply-route
Once these works for installing ducts are complete, we will have to come back at 14 locations across the route to install our cable. The places we will be revisiting will be approximately 50m in length each and will be there around a month at a time. The planned start date is February 2021 in Harrow and we will work towards Hillingdon opening two joint bays at a time to allow for the cable pull between the two. These works area planned to continue until June 2021.
Letter drops will be provided for affected residents and businesses in the area.
At present we are carrying out 11kV cable pulling works in Clacks Lane in order to power the site supplies for the UK Power Networks substation and SCS welfare at the West Ruislip TBM portal. These works will allow a number of the generators on site to be removed.
The joint bays can be found at the these locations. Planned dates for 2021 are below: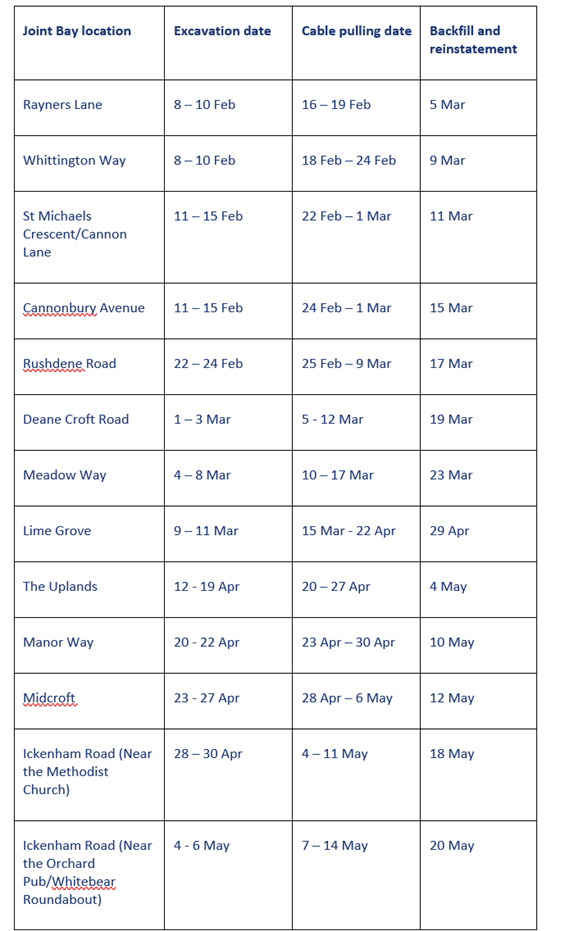 Transformer deliveries – West Ruislip TBM Portal
As part of the substation installation, we will have 2no. Electrical Voltage Transformers delivered to our site. These transformers will change the incoming voltage from 33kV down to 11kV so that we can eventually power the Tunnel Boring Machines at their required voltages.
Our transformers will be delivered at the weekend as they are coming directly from their delivery port, as they have been shipped from overseas. They are delivered through the night due to the load and will arrive at the West Ruislip portal in the morning in each instance. The works to install these transformers will be carried out across the following weekends:
Transformer 1 delivery: Saturday 13th March and Sunday 14th March 
Transformer 2 delivery: Saturday 27th March and Sunday 28th March
At present, these dates are planned with our suppliers, however should there be any changes to the delivery due to freight passing the UK border we will update all residents and businesses accordingly.