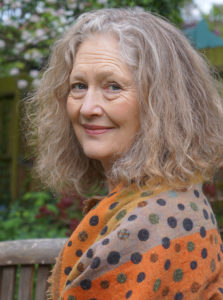 Renowned soprano Dame Emma Kirkby, famous throughout the world, is to take up the post of HCS's President in the New Year following the retirement of the current President.
With her remarkably pure soprano voice, Dame Emma became a leading figure in the Early Music revival of the '70s, singing with many ensembles such as the Consort of Musicke and the Academy of Ancient Music.
Throughout a highly successful career she has sung in opera and recitals, made numerous prestigious recordings and taught at the Guildhall School of Music and Drama.
"We are honoured and excited to welcome Emma Kirkby as our President," said choir Chair Peter Miller. "She joins a distinguished company of illustrious former presidents which includes tenor Ian Caley and conductors Sir Charles Groves and Richard Hickox."
HCS's next concert will be on 28th March at the Elliott Hall, Harrow Arts Centre. For more information about membership and concerts please visit www.harrowchoral.org.uk