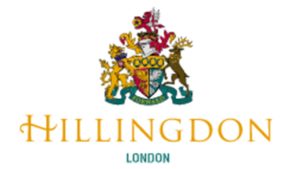 Hillingdon Council's Cabinet (14 September) approved recommendations to maintain childcare provision in its three early years centres and roll out family hubs boroughwide to provide enhanced support for families within their local communities.
Both decisions follow an extensive 12-week consultation where more than 690 families, carers, partners, providers and community organisations shared their views on draft proposals.
The council considered responses from local parents which highlighted how strongly valued its early years nurseries (Nestles Avenue, South Ruislip and Uxbridge) are to them. This shaped the decision to maintain childcare services at these locations, as well as sourcing a provider to deliver the service.
Additionally, respondents positively received the council's Family Hubs Strategy, with 71 per cent of residents and 79 per cent of community partners in agreement with the proposals. Eighty-two per cent of respondents also agreed or strongly agreed with the range of proposed services, welcoming the introduction of one system to provide all the support families might need from pregnancy through to adulthood.
The council's Family Hub Strategy reflects the government's national programme of providing more integrated services to whole families, parents, carers and children aged 0 to 19 and up to 25 years of age for those with special educational needs (SEND).
Hillingdon opened its first family hub in Uxbridge in December 2021, and the council's ambition is to now expand this model boroughwide, building on existing services, such as children's centres, to offer more joined up support to older children and young people.
Six family hubs and additional delivery points will be in the heart of local communities in existing children's centres, libraries, community spaces and leisure centres. These will be within 1.5 miles or 30 minutes' walk from residents' homes.
Subject to the usual scrutiny process, Hillingdon's family hub services will include, children's centre groups and sessions, outdoor space for play, youth services, birth registration, parenting programmes and workshops, SEND support, adult education opportunities, information and advice, pre and antenatal maternity support, health visiting and school nursing, mental health services, programmes to encourage healthy weight, and communication, speech and language support.
Cllr Susan O'Brien, Hillingdon Council's Cabinet Member for Children, Families and Education, said: "Thank you to all the families and partners who took the time to respond to the consultation this summer.   Your views have really helped to inform our decision to maintain childcare in our early years centres and to go ahead with the expansion of the family hubs model boroughwide.  These services will help us to provide even more support to children, young people and families, when and where they need it most."