The London in Bloom results have been issued this week, congratulations go to all the volunteers at Eastcote House Gardens for their hard work and dedication during a very difficult two years, a brilliant set of awards. Eastcote House Gardens is definitely the top park in London, the Walled Garden being a category winner.
The entry submitted by London Borough of Hillingdon for Eastcote Village also achieved a Gold award.
Many local groups joined with Eastcote Conservation Panel and the Friends of Eastcote House Gardens and took part in this tour, all helped with this wonderful achievement. Thanks to Eastcote Residents Association, St. Thomas More Church, Eastcote Branch of the Royal British Legion, Ruislip, Northwood and Eastcote Local History Society, South Ruislip Residents Association.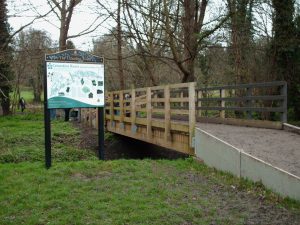 Full results:  London in Bloom Results 2021.
(Categories entered by Friends of Eastcote House Gardens)
Environmental Challenge (desk top entry)
Silver
Large Conservation Area:  Long Meadow.
Silver Gilt
Eastcote House Gardens
Gold
Walled Garden
Gold and Joint Category Winner

Our Community [Volunteer Group award]
Gold
It's Your Neighbourhood [Voluntary Group Award]
Level 5 Outstanding [equivalent to Gold]
Discretionary Award. Lesley Crowcroft
Outstanding Achievement Award
(Awards achieved by the London Borough of Hillingdon in which FEHG and Eastcote Conservation Panel contributed.[Gold was also gained for Harmondsworth Village])
Large London Village           Eastcote Village         


Gold.
Large City                 London Borough of Hillingdon
Gold and Category Winner.