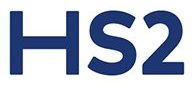 UPDATED on 11 June:
We have been informed that the London Borough of Hillingdon will have a full road closure at Breakspear Road South on Monday 14 -21 June 2021, (for one week) to carry out resurfacing works from the south of the Chiltern Line bridge to Swakeleys junction.
As a result of these works, the SCS site team at Breakspear Road South have cancelled their works planned for next week. (Notice of works for the U46 footpath road crossing HS2-EW-SCS-Ph1-Ar-So-S1-Traf-33-14/06/2021):
HS2 will be carrying out works near the U46 footpath. These works will allow them to prepare the area for the U46 Breakspear Road South footpath crossing.
The works are located in close proximity to the road. For safety reasons, they require temporary traffic management to be in place for the duration of these works.
For further information please see works notification.
If you have a question about HS2 or our works, please contact HS2 Helpdesk team on 08081 434 434 or email hs2enquiries@hs2.org.uk.