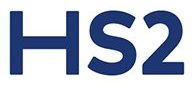 From 17 May 2021, HS2 will be carrying out utility surveys and utility connection along Harvil Road as part of the road realignment works.  Temporary traffic management and lane closures will be required to ensure the works can be carried out safely.
They will work during off peak hours and out of hours where possible to minimise disruption.
They do not expect services to be interrupted however the utility company concerned will provide pre-notification to affected households if an interruption becomes necessary.
For further information please see HS2 works notification.
If you have a question about HS2 or their works,
please contact HS2 Helpdesk team on 08081 434 434 or email hs2enquiries@hs2.org.uk.