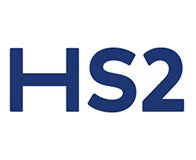 Following works last year to the road surface on Breakspear Road South near our compound entrance, a further set of 2 single lane closures are required to complete a permanent repair to two water valve covers in the road.
We understand these works will affect road users and the local community and we apologise for the late notice.
The lane closure will be in place over two consecutive weekends:
· Saturday 29 February to Sunday 1 March 2020, southbound lane
· Saturday 7 March to Sunday 8 March 2020, northbound lane
We will do our best to keep disruption to a minimum by lifting the traffic management as soon as the work is complete. The lane closures are being undertaken over two weekends when traffic is lighter. Traffic will be able to flow in both directions controlled by three-way traffic lights.
For more information, including a map of the work locations see here