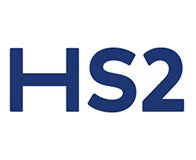 UKPN will be starting work on digging trenches and laying ducts that will hold the TBM power cable from the 18 May. During the Covid-19 pandemic they will prioritise road junctions due to vehicle numbers being significantly reduced, which will help to relieve causing congestion when traffic levels return to normal. This phase of the scheme should take place until July.
The affected road junctions will be Rayners Lane roundabout to Whittington Way, Whittington Way, Junction between Cannon Lane and Cannonbury Avenue, Deane Croft Road and Field End Road Junction, East Way Junction, Windmill Way Junction with Westholme Gardens, Windmill Way intersection with Manor Way, and The White Bear roundabout. Once these main junctions are complete UKPN will look to continue the work along the rest of the planned route.
Their working hours will be 8am to 6pm Monday to Friday, 8am to 1pm on Saturdays with any quiet work continuing until 4pm, and no work on Sundays, although traffic management will remain in place for the duration of the works.
This work will not affect the electricity supply in the area.
UKPN will be writing to residents along the planned power supply route next week.