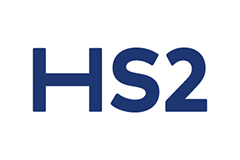 As of 30th October the information available regarding these works is as follows:
Location E – F: Westholme Gardens from Junction of Windmill Hill to Junction of East Way (Complete)
Location F – G: Westholme Gardens in progress, the Uplands(?) and Myrtle Avenue (Planned 08/11/20 for 3 weeks)
Location G – H: Lime Grove and Hawthorne Avenue (Planned 24/11/20 – 08/01/21)
Location H – I: Meadow Way to Field End Road Crossing (Originally planned from 27/10/20 – 16/11/20).
Location I: Junction of Field End Road – Deane Croft Road and Meadow Way (Complete)
This work is now due to start on the 1st December with a completion date of the 20th December 2020:
Phase one – hard closure of Meadow Way between Field End Road and Deane Way.
Phase two – Two-way lights between Deane Way and Maple Close
Phase three – Three-way lights between Maple Close and Hawthorne Avenue.
Location I – J: Deane Croft Road (Planned 12/11/20 – 11/12/20)
Location J – K: Rushdene Road (Planned 11/01/21 – 18/01/21)
Further information:  https://www.eastcoteresidents.org.uk/wp-content/uploads/2020/09/HS2-TBM-schedule-Aug2020.pdf
If you require further information your first port of call is to search for HS2 Commonplace Hillingdon and scroll down to TBM Power supply route.
Then if you do not feel you have found the correct answer please email both HS2 Helpdesk HS2enquiries@hs2.org.uk and UKPN care@ukpowernetworks.co.uk copying in chair@eastcotera.co.uk. It would of course be very helpful if you also forwarded their reply to ERA using the chair email address.
CONTACTING UKPN DURING WORKS -Should anyone need to contact UKPN during their works they can be contacted Monday to Friday 0800 028 4587 or care@ukpowernetworks.co.uk
Should there be any sort of emergency please call their 24 hour helpline on 0800 316 3105 or 105 from a landline or mobile.