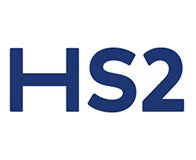 Work to start week beginning 18 May 2020 and last until the end of July 2020.
UK Power Networks undertook some trial holes during the late summer and autumn of 2019 along the line of the cabling route. The result of the trial holes allowed them to understand the ground condition and confirm existing utilities.
During this current Covid-19 outbreak, UKPN, in conjunction with both Harrow and Hillingdon London Boroughs, will prioritise work at road junctions due to vehicle numbers being significantly reduced in the area. This work will involve digging a trench to install ducts that will carry the power cable.
The affected road junctions will be:
TEAM ONE
Rayners Lane roundabout to Whittington Way – starting 26 May to 11 June
Whittington Way over Yeading Brook – starting 12 June to 19 June
Junction between Cannon Lane and Cannonbury Avenue – starting 22 June to 29 June
Deane Croft Road and Field End Road junction – starting 30 June to 7 July
Windmill Hill and Westholme Gardens junction – starting 8 July to 15 July
TEAM TWO
Windmill Way intersection with Manor Way – starting 18 May to 26 May
Westholme Gardens, The Ridgeway and East Way junction – starting 27 May to 3 June
Ickenham High Street, Midcroft and Ickenham Road junction – TBC
The White Bear roundabout (Ickenham Road across Sharps Lane) – TBC
These dates are subject to change and if necessary updates will be made on Commonplace:   https://hs2inhillingdon.commonplace.is/schemes/proposals/tunnel-boring-machine-power-supply-route/details
Once these junctions are complete UKPN will seek to continue the work along the rest of the planned route. These works should not affect your electricity supply.