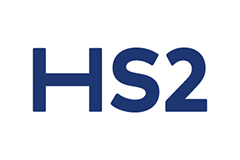 HS2 would like to invite your feedback on the design of HS2's Common Design Elements planned for the Phase One route between the West Midlands and London.
Common Design Elements are parts of the railway with a standardised appearance which will give it a recognisable look and make it more efficient to build. They include frequently used structures, such as bridge piers and parapets, as well as lineside noise barriers.
Since Parliament approved plans for the Phase One route in 2017, we've been developing the design of the new railway and now we need your views to help inform how we progress with the Common Design Elements.
You can view the plans on the HS2 website and download an information booklet, before completing the online survey. The survey closes at 11pm on Thursday 30 January.
To find out more and let them know your views by completing the survey, please go to www.hs2.org.uk/common-design
If you have any questions about the Common Design Elements or HS2, please contact HS2 Helpdesk team on 08081 434 434 or email hs2enquiries@hs2.org.uk