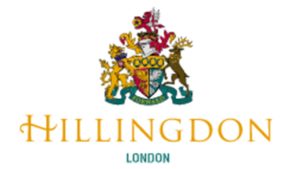 Hillingdon Council has launched a competition for local primary aged children, those who find the most creative and sustainable ways to store food waste indoors, will win a prize.
Primary school-aged children (4 to 11 years) are tasked with finding or repurposing a container in their home, such as an ice cream tub or old lunchbox, that could be used as a food waste caddy.
The initiative encourages children and their families to learn about food waste recycling and its benefits to the environment. It helps people reduce waste, save money and be more sustainable by reusing items in different ways.
The competition has three categories:
Best recycled/reused food waste container
Best food waste reduction idea
Best waste less, spend less idea
The competition will run until 25 June, with students invited to submit photographs of their creations. There will be an entry form for each of the three categories, with a maximum limit of 100 words for any further explanation of the children's ideas. Primary aged children can enter one, two or all three categories.
Hillingdon council offers food waste recycling to every school in Hillingdon and provides interactive sessions and posters for classrooms, to help children with their food waste recycling.
Cllr Eddie Lavery, Hillingdon Council's Cabinet Member for Residents' Services, said: "Recycling food waste is a small change to your household routine that can make a big difference in helping to protect the environment.  Food waste that is included within your general waste produces methane, a greenhouse gas that is 25 times more harmful than carbon dioxide, whereas by using our free, weekly, food waste recycling service it can be turned into green energy, such as biogas and fertiliser.
"I am delighted that so many households in Hillingdon are already signed up to this service, but we'd like to see even more residents recycling their food waste and helping us achieve our pledge to create a green, sustainable and carbon-neutral borough.
"I wish all the children good luck and can't wait to see what they come up with!"
The winner will be selected by a judging panel comprising of the Mayor of Hillingdon, Cllr Shehryar Ahmad-Wallana, Cllr Eddie Lavery and waste and recycling service officers. The winning submission for each category will receive a sustainable baking kit and cookbook.
To enter the competition visit www.hillingdon.gov.uk/food-waste-competition
To find out more about recycling food waste and to sign up, visit www.hillingdon.gov.uk/food-waste