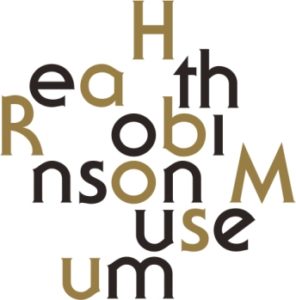 A DELIGHTFUL NEW EXHIBITION AT THE HEATH ROBINSON MUSEUM UNTIL 24 NOVEMBER
A delightful exhibition of watercolours painted by the internationally known artist Heath Robinson has opened at the Heath Robinson Museum.
Heath Robinson trained as an artist at the Royal Academy Schools and always saw himself as an artist. He earned his living as an illustrator and cartoonist – he is still better known for his drawings of complicated machines for performing simple tasks – but he would spend much of the limited spare time he had either drawing or painting in watercolours. His children remembered him on holiday at the seaside, dressed in suit, collar and tie, setting up his easel on the beach or in a country lane to paint the scene before him.
When painting for pleasure he was able to indulge his love of landscape and seascape or simply experiment with light, colour and movement, adopting a much freer style, executing sensitive impressionistic watercolour sketches. Even so, although these pictures are mostly different from his commercial work, they are immediately recognisable as his.
These paintings were not exhibited during the artist's lifetime, and this is the first exhibition devoted to them.
ABOUT THE MUSEUM
The Heath Robinson Museum, is a serious museum with a smile on its face. A permanent gallery allows visitors to explore Heath Robinson's life and artistic development through the gallery timeline, original artworks and interactive exhibits. A further gallery holds special exhibitions which change every three months showcasing selections from the museum collection and other renowned artists and illustrators. An activity studio hosts workshops and has drop-in activities for children.
The museum, address Pinner Memorial Park, West End Lane, Pinner, HA5 1AE, is open Thursday – Sunday from 11am to 4pm and Bank Holiday Mondays. Entry to the galleries during the current exhibition is free for children up to the age of 18 and up to 25 for young people with a student card. Children under 14 must be accompanied by an adult. Access to the Activity Studio only will remain at £2 for children and free for accompanying adults.
The Museum, which has recently been accredited by the Arts Council, is run by The West House & Heath Robinson Museum Trust, a charity.
For further information visit www.heathrobinsonmuseum.org
Heath Robinson Museum, Pinner Memorial Park, West End Lane, Pinner HA5 1AE
www.facebook.com/HeathRobinsonMuseum
twitter.com/hrobinsonmuseum
The West House and Heath Robinson Museum Trust.
Registered Charity Number 1086567
Cynthia Wells (Chairman) – phone: 020 8866 8699 or email:  Cynthia@heathrobinsonmuseum.org